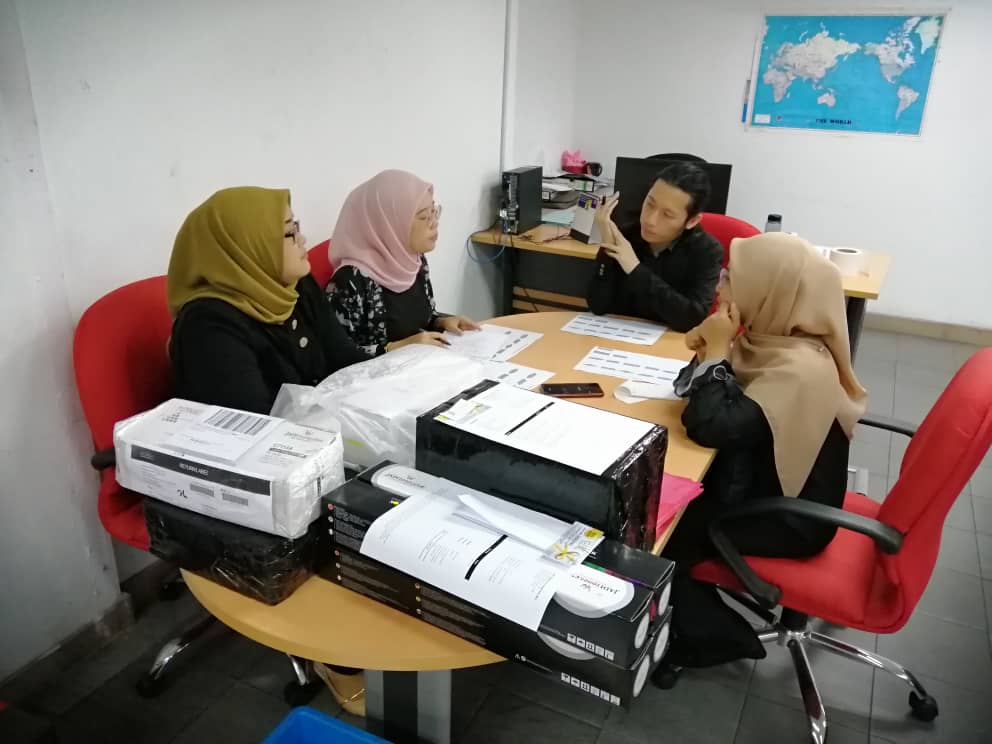 On 8 November 2019, a group of students from the Faculty of Information and Technology Universiti Teknologi Mara (UITM) organized an industrial visit to Jadi Imaging Technologies Sdn Bhd, one of the biggest toner manufacturer in the world of imaging. The Company's office is located at Glenmarie, Shah Alam, Selangor.
Students were provided with access cards after registration which was assisted by Jadi Imaging staff upon arrival. They were then led into one of Jadi Imaging office's meeting room located on the 2nd floor.
Goodie bags were waiting for the students as they come into the meeting room where Mr Putra Al- Matin, one of Jadi Imaging's staff did a presentation about the Company. After the presentation, there was a Q&A session where students got to know more information about the Company and on career opportunities and job placement opportunities within the Company.
At the end of the presentation, Ms Hajar representing UiTM presented a token of appreciation to Mr Putra and Jadi Imaging's E- Commerce department in appreciation of their hospitality to the visiting students.
The trip ended with a photo session at the Company's lobby area before the students return their access card at the reception.
This visit that was successfully organized by UITM has created a golden opportunity for its participants to take a closer look at one of the largest toner manufacturer in the world.